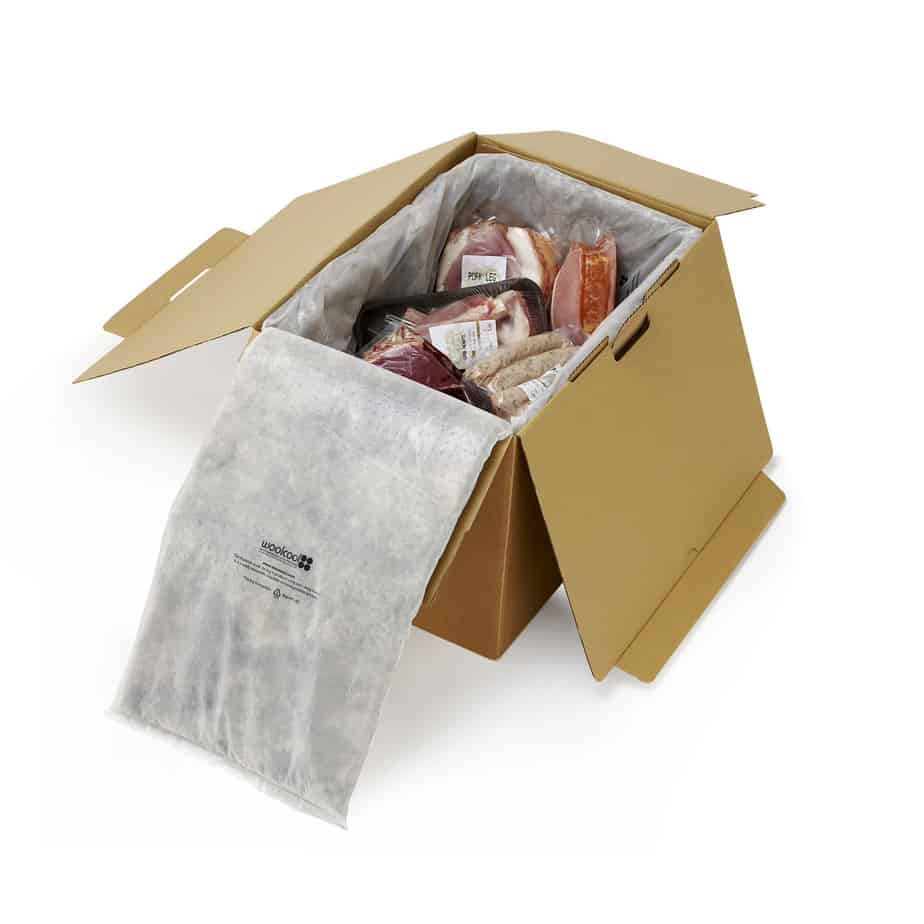 Delivery and Packaging
The cost of delivery and packaging is £12.50 We deliver throughout mainland UK
Following your order, you will be directed to a thankyou page that will tell you when we expect your order to arrive.
If you order by Monday 10AM we can usually get the meat with you on Thursday the same week. Orders that come through later in the week will fall into the following weeks delivery slot. Very occasionally we have to ask you to wait a little longer due to lack of availability. We will always offer you the chance to be refunded if you are not happy with the length of wait.
If you cannot be in on this date you can always suggest a 'safe place' to leave the box or arrange for the box to left with a neighbour. If the day does not suit you, please let me know immediately and we can try and arrange a different day that works for us both.
We will send you a 'completed' e-mail on the day the meat is collected from the farm shop, this will remind you your box will arrive the following day.
We have taken a great deal of time and effort supplying you with sustainable, nutritious, high-quality meat and we don't want to let the side down when it comes to getting this meat to your door.
We have tried and tested nearly all the UK's main couriers and chosen the service that is the most reliable, the cost of this is slightly higher than many of the most competitive companies, however, we feel it is a 'false economy' and an unacceptable waste of an animal's life when a box gets lost (up to 10% in some cases).
We will do everything we can to ensure the meat arrives at your door.
Your box should arrive between 8.30am and 6pm on the day of delivery. Please contact us in the unlikely event your order does not arrive by 5.30pm. Contact us on the 'chat' function (quickest), caroline@primalmeats.co.uk or by ringing George in the hub office on 01989 567663 tell him you are a Primal Meats customer and have your order number to hand.
Why don't we do next day delivery?
We appreciate you supporting our business and helping encourage farmers who farm in a way that supports a healthy planet and protects animal welfare. Genuine 100% grass fed meat is hard to secure as there are only a small number of farms in the UK rearing to these standards – our aim is to convince more farmers to convert by showing them there is demand, that's the critical role YOU play.
We are a small business and these animals are currently scarce. We have the incredibly difficult task of trying to guess what customers may want, a month in advance and ensuring you get it fresh without wasting a scrap of this precious meat.
To make the business work, the butchery (hub) collects the orders by Monday and does all the cutting over Monday and Tuesday. We also work with a small but fantastic pastured and organic chicken supplier that only slaughters once a week and a wild game supplier that provides all our amazing genuine wild protein and sends it to our hub to add to the orders. All the orders are completed and packed on Wednesday, picked up by our reliable courier APC and delivered to you on Thursday.
We need orders in by Monday 10am to make sure we can get all the components included in your box for delivery the same week. After 10am it is likely (unless we can work a few minor miracles) that your order will go onto the following week's delivery. Occasionally we may have to delay the order if we haven't got the cuts you need.